Phen24 is a supplement that can help you lose weight 24 hours a day without a break. Yes, Phen24 is said to work day and night to help you lose weight even as you sleep.
The product comes with a night and day formula. Hence, it is named Phen24 since it helps you lose weight continuously for 24 hours.
This supplement is ideal for use by both men and women.
Your body's metabolism is actively kept ticking through the night by Phen24, which consequently eliminates the cravings usually associated with evenings.
With this supplement, the process of metabolism-boosting happens throughout the day, especially during the night to ensure your calories are burned 24/7 a day.
There are two ways in which Phen24 helps you achieve your weight loss goals. And this is in the form of daytime and nighttime pills.
The Daytime Pill will help enhance calorie burning by providing the necessary boost to the metabolism process. This pill boosts your levels of energy, which then fuels your exercise needs and help you perform your day to day chores without frequently requiring snacks.
Subsequently, it speeds up the process of fat burning in the body, which then results in a healthy and slimmer body.
Faster metabolism usually contributes to the reduction of extra fats and calories, which then leaves the body having less fat for storage.
It is therefore essential to have a well-functioning metabolism if you intend to have an effective weight loss.
Phen24 Night Pill is a complementary formula to encourage one to sleep like a log. It also works in a variety of ways to enhance the fat burning process, which are mostly through:
Promoting a weight loss routine that is uninterrupted (which is a crucial component of weight loss)
Boosting your body's metabolism at night for burning fats when sleeping
Reducing nighttime cravings for food, and this is due to the presence of glucomannan
Stress, in most cases, results because of sleep deficiency, and this could, in turn, stimulate weight gain hormones. When the body is sleeping deficient, it reduces its carbohydrates metabolizing ability, and this usually is due to excessive insulin production.
This process then results in the body to stockpile extra fats, which then lead to gain weight. It also increases the hormones called ghrelin and cortisol, which are a big and significant contributor to gain in weight.
In the case of ghrelin, for example. It is known to make one's hunger senses active, which then provokes one into eating more food hence leading to more gain in weight.
The pills for the night and day have some different ingredients to help them achieve the desired results. Here are are the ingredients in the two separate tablets.

1. Day Time Pills Ingredients
Caffeine – it is not only a stimulant, but it also helps to increase fat loss by initiating thermogenesis. It also reduces appetite and keeps you alert all day long.
Guarana Extract – Guarana extract is also known to contain lots of caffeine in itself. It helps to increase the energy in the body, meaning that more fat cells are being utilized and you lose weight.
Cayene Powder – it also increases the internal body temperature (thermogenesis) and hence the metabolism. This means that you can burn more fat during the day.
Phenylalanine – it is an amino acid that suppresses appetite. When you stay full throughout the day, you do not ingest many calories that you will have to expend later.
Iodine – Iodine is essential in stimulating the thyroid. When the thyroid is appropriately functioning, it raises your body metabolism, meaning more fat loss.
Other ingredients in the day time pills are:
Manganese, which helps the body metabolize fats and carbohydrates
Zinc Citrate, which aids digestion and Copper sulfate which supports the body in the conversion of fat and fatty acids into energy
2. Nighttime Pills Ingredients
Nighttime pills allow you to continue losing weight at night without the boosted energy levels that you get during the day. The tablets are also free of any stimulants to help you sleep better. Here are some of the ingredients:
Glucomannan – this is a fiber that helps you to feel fuller for longer. It reduces any night time cravings that you may have.
Chromium Picolinate – This ingredient has been shown to enable the body to build muscle, burn fat, and metabolize carbohydrates better.
Biotin – it prevents excess fat storage in the body. This is because it is an essential part of the enzymes that break down fats and carbohydrates.
Molybdenum – it is essential in helping the body cells to create energy from the broken-down macronutrients. This energy promotes proper muscle functioning among many other duties.
Other ingredients in the night time pills include: Choline Bitartrate, Pantothenic acid, Thiamine, Pyridoxine HCL, Green Tea Extract, Ascorbic acid, Griffonia Extract, and Hops Extract.
All these ingredients are essential in ensuring a high metabolism, breaking fats down and ensuring your body expends more energy during rest, which in turn means that you lose weight faster.
Phen24 contains all-natural ingredients, which include: vitamins and crucial nutrients. The product, therefore, has no side effects.
But if you have reactions mostly to caffeine, then probably you may experience some side effects.
This supplement is ideal for those people who probably are not workout enthusiasts but would still want to shed off some weight.
It is such an attractive possibility having to shed some extra weight without the necessary hustles of rigorous workouts. This Phen24 product is definitely worth a try.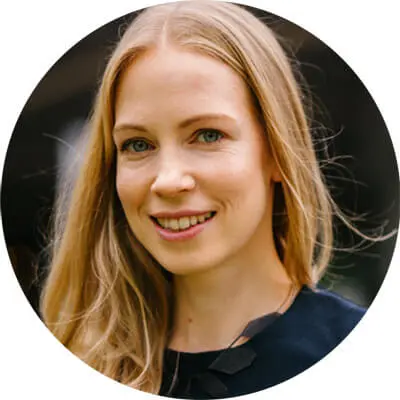 I have been a nutritionist for the past ten years, and have faced many people who are almost desperate to get the ideal body shape. Don't let others judge you based on your appearance. Every effort you make will take you to a better stage of life. Research, do, analyze, and repeat the success that occurs.