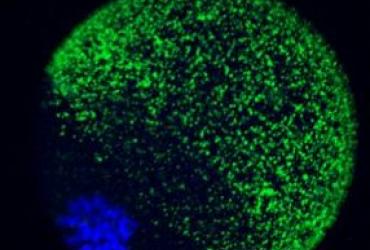 Northwestern University researchers explored the potential of using 'sparks' generated by egg cells on coming in touch with sperm enzyme as a way to find out if it is suitable for in vitro fertilization (IVF).
For research issued in the journal Scientific Reports, Teresa Woodruff, obstetrics and gynecology professor, managed a group of medical experts and analyzed zinc fireworks which generally transpire when human egg cell goes stimulated by sperm enzyme.
Woodruff explained that these zinc sparks' examination could assist researchers in determining whether a specific set of eggs are perfect candidates for transfer in an IVF or not. It can help them identify the quality of such cells in a way that has never been found before.
The egg cells were activated by NU researchers by injecting a sperm enzyme in them that prompted an increase in the calcium present in eggs and resulted in a discharge of zinc. Woodruff and her colleagues couldn't use a real sperm for the fertilization of the egg cells studied by them because such action isn't allowed by federal law.
They first noticed the zinc spark while investigating a mouse model. Woodruff mentioned that the experience of witnessing the spark occurs in every human egg cell was breathtaking.
When an egg releases zinc content, the substance tends to attach itself with tiny molecule probes. Such probes are the ones that generate the light researchers usually witness while doing experiments with the help of fluorescence microscopy. Zinc release at such a fast manner is responsible for the production of the light flash that is considered as a spark by the team.
Study co-author Tom O'Halloran said that by using past fluorescence microscopy experiments, they managed to verify the occurrence of the zinc sparks in human eggs and that they can witness such sparks from outside of cells.