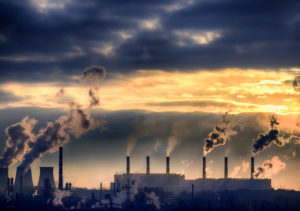 A research carried out by the National Bureau of Economic Research has unveiled that global warming could have a negative effect on the birth rate. With a rise in temperature, people may not want to be involved in regular intercourse, affecting the birth rate ultimately.
In the research, researchers have noted that a decline has been witnessed in fertility rate nine months after a hot day. Study's lead researcher Alan Barreca from Tulane University said that low fertility rate would be a big issue for the nations like America and England, which are already facing below-replacement birth rates.
In the study, the researchers have studied data to have an idea of the effects of temperature rise on birth rates in the US from 1931 to 2010. "We discover that extra days above 80° F produces a massive decline in birth rates around 8 to 10 months later. The first drop is followed by a partial rebound in births throughout the next few months," said Alan.
Study researchers said that climate change affects the environment and humanity. Now, the new study has come up with a new effect owing to climate change. It shall be noted that the birth rate did not rebound even in cooler months, making the loss long lasting.
The researchers have recommended using the air conditions in order to counter the negative aspect of the climate change on fertility.