Spartagen XT is formulated as a Testosterone support supplement directed towards men with a deficiency. The supplement is all-natural and is supposed to be able to help your body to produce testosterone levels which are healthy.
The sales page also emphasizes FREE testosterone which is a huge deal, because as we have said before – it is not solely total testosterone, but FREE testosterone which is all important to feel the effects and get the benefits.
So is Spartagen XT a scam, or is it a reliable and effective T-boosting supplement?
Disentangling the ingredients is plausible to conceive the potency of this product. Now, let's find out!
The Ingredients
1. Vitamin D
The inclusion of Vitamin D is a good start to support the claims of this supplement. Vitamin D is regularly referred to as a steroid-like hormone because of its ability to boost testosterone at such a high rate.
Granted, the dosage that is needed is hefty. That being said, Spartagen XT has a sufficient amount of Vitamin D to back up the initial claim.
2. Vitamin E
There is a lot of differed opinions and studies revolving around Vitamin E's ability to influence t-levels in men. The claims that support Vitamin E's ability to boost testosterone mention a "mega dose" with a slight boost in t-levels.
However, the studies that claim Vitamin E does not increase, or support, testosterone levels state that normal amounts of Vitamin E were consumed, meaning that intake was based on daily intake averages.
While there is contradicting evidence regarding Vitamin E, there is a large enough dose to conclude that the inclusion of Vitamin E in the formula is warranted.
3. Vitamin B6
Using Vitamin B6 is a bit contradictory to the effect of the previous two Vitamins. There is little supporting evidence of Vitamin B6's ability to boost testosterone; although, B6 is essential in forming hemoglobin, which could assist in free testosterone production.
The basis for inclusion of Vitamin B6 seems to be the idea that the increased formation of hemoglobin will aid in the creation, and stimulation, of testosterone.
4. Magnesium & Zinc
These two ingredients were fused because of the ordinary form of both elements are combined and added to supplements referred to as, "ZMA."
Both ingredients have numerous studies available that demonstrate the testosterone boosting ability and the functional support that is provided to organs (magnesium) and the immune system (zinc).
To leave out, ZMA would be a crime in consideration with a testosterone support supplement. Fortunately, Spartagen XT does an excellent job of including the appropriate amounts necessary for testosterone boosting effects.
5. Contains two different proprietary blends
There are two proprietary blends that are all natural. The first being the "Testosterone Activation Blend."
This blend includes Tongkat Ali, which has demonstrated a potent ability to boost testosterone levels, muscle growth, sex drive, and support healthier semen quality.
Unfortunately, with proprietary blends, it is difficult to accurately account for how much of the Tongkat Ali is present in the supplement, which is a cause for concern.
While the ingredient certainly seems supported by studies, it is difficult to provide a solid conclusion based on a lack of dosing information.
The second proprietary blend, "Sex Drive", boasts a primary ingredient of ginseng. Ginseng is a tried and true supplement that has been extensively studied and demonstrated a legitimate ability to aid in libido enhancement.
Again, the proprietary blend label is a cause for concern because of the lack of certainty with dosing.
Overall, the ingredient profile of the Spartagen XT seems to have a legal foundation for providing testosterone support. All of the ingredients are all-natural and certainly have the ability to support a man with relatively low testosterone levels.
Dosage
Spartagen XT calls for two pills to be taken in the morning, each morning for 30 days. On purchase, the customer would receive 60 capsules or a full 30-day supply. Also, the company is providing a 60-day money back guarantee, if not fully satisfied.
The warranty should bring some peace of mind to the weary, first-time buyer. However, the product has a two to three week onset period for the first-time user.
Therefore, the buyer may not get the best results the first time around, causing the individual to purchase more of the product.
One significant benefit that may go unrecognized is that there is no need to cycle off of Spartagen XT because the ingredients are all natural and do not have an adverse synergistic effect within the body.
It is imperative to grasp the impact of other vitamins, minerals, or substances that can react to each ingredient; however, each of the elements, excluding ginseng and Tongkat Ali, is consumed regularly and does not create a cause for concern when taking the supplement.
Upon noting and researching the ingredient profile for Spartagen XT, it is difficult to dispute the dosed ingredients and the overall effectiveness of the ingredients in reference to testosterone support, with the lone exception being Vitamin B6.
There may be a synergistic effect for the production, or support, of testosterone that Vitamin B6 may have, but there is little evidence to support the inclusion of B6 in the product except for the role in the libido.
Final Thoughts
The two proprietary blends are cause for concern. The primary basis for the product's marketing is the "RED MAGIC" Libido Booster, which comes from the proprietary blends.
That selling point is difficult to support when there is not an exact measurement for the amount of Tongkat Ali or Ginseng.
With all of that being said, the ingredients included in the proprietary blends have demonstrated both libido and testosterone supporting abilities that play favorably into the claims made by Spartagen XT.
Spartagen XT is, also, one of the only testosterone support supplements that actually provide a clinical dosage in pill form that can provide sufficient evidence for proper delivery through the ingredient profile.
Of course, the effectiveness and speed of delivery are based upon individual and testosterone level at the start of supplementation, but it is safe to say that the supplement can be beneficial.
In closing, Spartagen XT would be a product that can be recommended with a great deal of confidence. Ingredients, dosing and claims all support one another through multiple studies that are referenced on the product's website.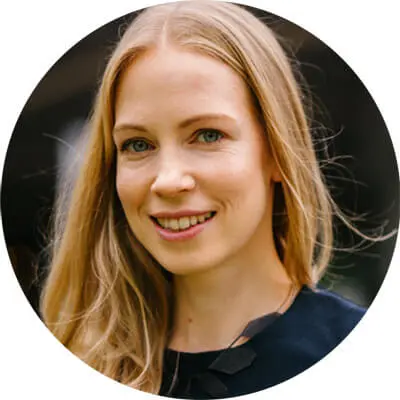 I have been a nutritionist for the past ten years, and have faced many people who are almost desperate to get the ideal body shape. Don't let others judge you based on your appearance. Every effort you make will take you to a better stage of life. Research, do, analyze, and repeat the success that occurs.