GenFX is an HGH releaser made by the company Natural Health Science Inc, located in New Jersey.
Natural Health Science Inc has built up their reputation as the sole supplier of Pycnogenol – a bark which is proven to have health benefits like fighting arthritis and improving blood circulation.
Natural Health Science has utilized their advanced research team to formulate GenFX.
GenFX Ingredients
GenFX contains a combination of 17 active ingredients including amino acids, peptides, and herbal extracts. When you compare these ingredients to the current research on substances releasing HGH, GenFX is very promising.
All of the ingredients are supported by the clinical study as to their health benefits, and most are directly linked to increased levels of HGH.
The ingredients in one serving (one capsule) of GenFX are:
L-Lysine 202.86 mg
L-Arginine 200 mg
L-Glutamine 200 mg
L-Glycine 200 mg
L-Pyroglutamate 200 mg
L-Tyrosine 200 mg
Panax Ginseng Powder 80 mg
Soy Phosphatides complex 80 mg
Anterior Pituitary 40 mg
Hypothalamus 40 mg
Phytosterol Complex 40 mg
L-isoleucine 2.86 mg
L-Leucine 2.86 mg
L-Methionine 2.86 mg
L-Phenylalanine 2.86 mg
L-Threonine 2.86 mg
L-Valine 2.86 mg
As far as dosage strength, GenFX is very promising in some areas. It is impressive that GenFX has packed in 200mg of L-arginine, L-Glutamine and L-Glycine. The 40 mg of anterior pituitary powder is also going to give you a strong HGH boost.
We were also impressed that GenFX has 40 mg of the hypothalamus, an ingredient which isn't included in most HGH releasers but shows a lot of promise in clinical studies.
We were not, however, impressed with the low amounts of some of the other ingredients like L-Valine and L-Leucine.
Unlike most leading HGH releasers, GenFX is just a one-capsule dosage. While this is more convenient than taking several capsules, it means that the manufacturers had to sacrifice some ingredients.
When You Can Expect Results
As with all HGH releasers, results will vary per person. However, most people can expect to see results from GenFX within 1-2 months.
This is not as fast as with some of the other leading HGH supplements but on par with what you would expect from a quality product.
Value
GenFX is on par with the price of other preeminent HGH supplements. Considering the high potency of active ingredients in each dosage, you are getting a very good value. A 1-month supply costs $49.95, and the best deal is a 12-month supply at $33.30 per month.
You can also buy GenFX in 2, 3, 4, 5, and 6-month supplies. When you order for a 3-month supply, you also get bonuses like a $25 BSM gift card or free shipping.
GenFX is backed up with a 90-day guarantee. This is longer than what most other leading HGH pills offer which is nice because you will get to really experience the supplement risk-free.
However, do make sure you know the terms of the guarantee.
To be entitled to a refund, you must order a 3-month supply, contact the customer support team to ask how to do GenFX work for you, and request your refund within 6 months.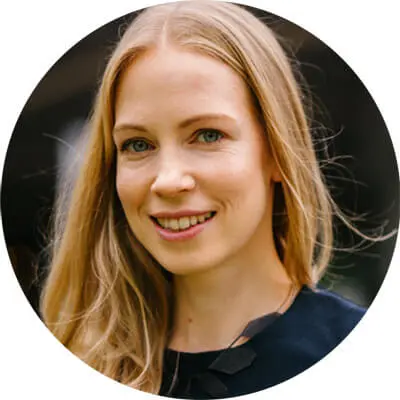 I have been a nutritionist for the past ten years, and have faced many people who are almost desperate to get the ideal body shape. Don't let others judge you based on your appearance. Every effort you make will take you to a better stage of life. Research, do, analyze, and repeat the success that occurs.