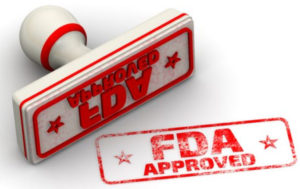 The new drugs approved by the U.S. FDA and the European Medicines Agency has touched a six-year low in the year 2016. The decline is alarming for pharmaceutical research. The U.S. FDA approved 22 new drugs for sale in 2016. In 2015, the FDA had approved 45 drugs for sale in the United States.
The European Medicines Agency approved 81 medicines in the year 2016 compared to 93 in 2015. However, the European Drug Agency counts generic drugs in the list of approved drugs as well.
However, the data also suggests that drug approval in 2016 reached long term average for new drug approvals. In the year 2014 and 2015, there was a spike in new drug approvals, and that set a higher base for drug approvals in 2016. In the year 2014 and 2015, the number of new drug approvals touched 19-year high.
The decline in approvals was also due to a lower number of new drug applications filed by pharmaceutical companies in 2016. Additionally, five drugs approved early approval in 2015 while they were actually scheduled for 2016.
John Jenkins, the FDA's director of the office of new drugs informed that many drugs have been delayed and they might come up for FDA review in the year 2017. FDA has strict guidelines for drug approvals, and companies are required to present clinical trial data backing their new drug applications. Pharmaceutical companies across the world have increased spending on research and development of new drugs. Also, there has been a steady rise in the price of drugs, leaving additional profits for drug companies to invest in research.
Another alarming sign for the pharmaceutical industry is the return on the investment made in research. Compared to 10.1 percent return on research investment in the year 2010, the return dropped to just 3.7 percent in 2016. The report was published by consulting and accounting major Deloitte, and the data accounted for 12 major pharmaceutical companies.