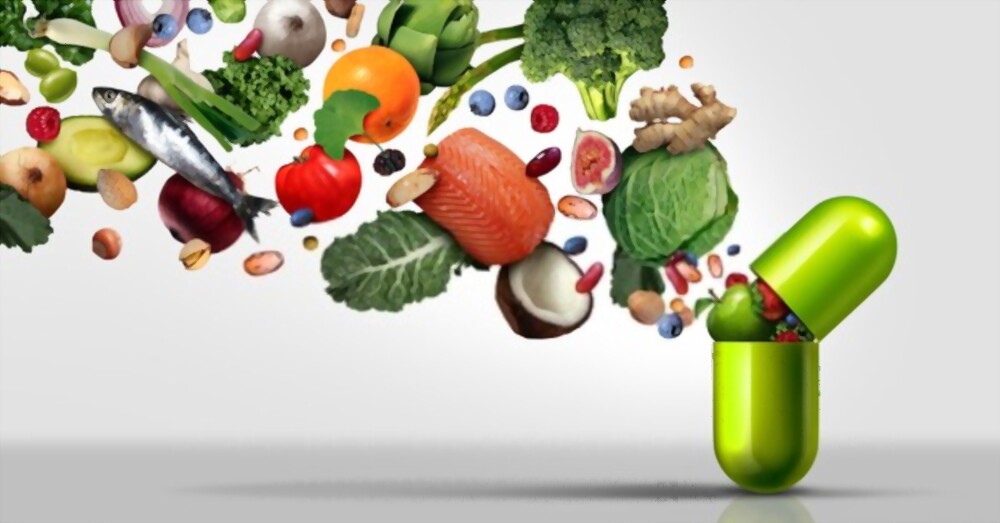 Are you looking for some good food supplements that can boost your energy levels? Well, look no further because we have compiled a list of the best fruit and vegetable supplements that you should try out.
Fruit and vegetables are known to be rich sources of vitamins and minerals. They also contain antioxidants that promote health and prevent diseases. These nutrients are essential for maintaining a healthy lifestyle.
Fruit and vegetables are loaded with nutrients and antioxidants that can improve your overall health and reduce the risk of chronic diseases. In addition, they can help you burn calories faster. Therefore, these foods are great for weight loss.
A large number of studies show that consuming fruits and vegetables helps to improve overall health. The American Cancer Society recommends adults eat five or more servings per day. This means you should try to include at least two servings of fruits and three servings of vegetables every day.
What Are the Best Fruit and Vegetable Supplements: The Top 3 Products
The first following three are some of the best fruit and veggie supplements that you can consider:
The Best in the Ingredients. Natrol JuiceFestiv Daily Fruit & Veggie Capsule is one of the leading brands of nutritional supplements on the market today. It contains natural ingredients without any additives and they use only the highest quality organic produce. They make sure that all their products are free from gluten, soy, dairy, corn and yeast. As well as artificial colors, flavors, sweeteners, preservatives, stabilizers, emulsifiers, thickeners and other unnecessary chemicals. Their products are made using only high-quality natural ingredients.
The Best for Antioxidants. Organic Reds Superfood Powder is a blend of superfoods such as blueberries, cranberries, acai berries, goji berries, blackberries, raspberries, pomegranate seeds and spinach. All of them are packed with powerful antioxidants that fight against inflammation.
The Best for Immune System Support. Garden of Life Whole Perfect Green Superfood is an excellent supplement because it has many immune boosting properties. It is composed of green vegetables like spirulina, sea vegetables, micro algae and cherries. Spirulina is known to be very effective in fighting infections. It improves energy levels and boosts immunity.
7 Best Fruit and Vegetable Supplements
Choosing the best fruit and vegetable supplements is simple when you know what to look for. You want to choose products that have no artificial colors or flavors, are gluten free, and do not contain any GMOs (genetically modified organisms). If possible, you should also avoid products that contain added sugars.
1. Balance of Nature Fruit and Vegetable Supplements
Fruit and vegetables are healthy foods that contain vitamins and minerals. Balance of Nature makes them using only natural ingredients. Their products are non-GMO (genetically modified), gluten-free, plant based, vegan, and keto friendly.
Flash drying technology is an innovative process used by companies to preserve fresh fruits and vegetables. This method uses a vacuum to remove water molecules from the product, and then freezes it until it reaches -40 degrees Celsius. Once frozen, the product is placed into a chamber that contains nitrogen gas, which causes the product to expand and burst out of the container. After this, the product is dried under high heat, thus preserving the nutrients inside.
These supplements include natural ingredients that help maintain overall good health. Each ingredients contribute to the health benefits of these supplements.
For example, broccoli is rich in fiber, vitamin K, vitamin C, and vitamin A.
Broccoli is rich in vitamin K, folate, fiber, calcium, magnesium, iron, protein, potassium, manganese, copper, zinc, phosphorus, riboflavin, niacin, and vitamin B6. These nutrients are essential for maintaining strong bones, teeth, muscles, and nerves.
Kale is rich in vitamin K and vitamin C. Both of these vitamins support bone health, boost metabolism, and prevent heart disease.
Onions are rich in vitamin C, vitamin K and vitamin B6. All three of these vitamins improve digestion, boost metabolism, and fight inflammation.
Blueberries are rich in anthocyanins, which are powerful antioxidants. Anthocyanins reduce the risk of several types of cancers, like breast cancer and prostate cancer.
Garlic is loaded with antioxidants, including selenium, quercetin, allicin, and polyphenols. Antioxidants protect against cancer, cardiovascular disease, diabetes, arthritis, and Alzheimer's disease.
These components will make you feel better and look younger. They also provide protection against diseases.
2. Garden of Life Whole Perfect Green Superfood
Garden of Life offers organic whole food supplements. These supplements are made from 100% pure natural ingredients. They do not use any artificial colors or flavors, preservatives, GMOs, or pesticides.
They also use flash drying technology to ensure that their products are preserved without losing its nutritional value. The company ensures that they follow strict guidelines when producing their products.
Their products are free from gluten, soy, dairy, corn, yeast, peanuts, egg, shellfish, fish, tree nuts, and other allergens.
Their products are certified kosher, halal, vegetarian, vegan, and GMO-free. All the health benefits you need are available in one package. It supports healthy immune function by including:
Spirulina, which is rich in nutrients including B12, iron, zinc, calcium, vitamin K2, protein, chlorophyll, amino acids, enzymes, antioxidants, polysaccharides, and phytonutrients
Algae, which is rich in vitamins, minerals, and other essential nutrients
Chlorella, which is rich in chlorophyll and has been shown to improve liver health
Grass Juice, which is rich in proteins, carbohydrates, fats, and minerals
Sprouts, which are rich in vitamins, minerals and enzymes
3. Organic Reds Superfood Powder
Organic Reds Superfood Powder is a high potency super food supplement formulated to meet your daily nutritional needs. The formula contains a blend of vitamins, polyphenols and antioxidants which provide essential nutrients for healthy living.
Polyphenols and antioxidants are disease fighting nutrients that can be found in fruits and vegetables. They fight diseases by protecting our bodies from free radical damage. Free radicals cause cell damage and premature aging. Fruits and vegetables contain these nutrients, and we should eat them regularly to stay healthy.
According to the CDC, 90 percent of us aren't getting enough fruits and vegetables every day to stay healthy. Our bodies can't make these vital nutrients on their own, so we must get them from foods or supplements to survive and flourish.
Fruits and vegetables available in Organic Reds Superfood Powder contain these nutrients, which give them their colors. These nutrients protect our bodies from diseases and premature aging.
The Organic Reds Superfood Powder triple support formula helps you digest food better, promotes regularity, cultivates healthy gut microbiome, and promotes regularity.
 4. Natrol JuiceFestiv Daily Fruit & Veggie Capsules
Natrol JuiceFestiv Daily fruit & veggie capsules are a convenient way to get your daily fruits and vegetables into your diet. This supplement contains 46 fruits and vegetables, spirulina, grain and green juices fortified with antioxidants, probiotic and digestive enzymes.
They're made up of 100% natural ingredients and contain no artificial colors or flavors. Each capsule contains 3 servings of fruits and veggies, making it easy to meet your recommended daily intake.
This product also includes the Super Fruits: Acai, Pomegranate, Blueberry, Non. And the Super Veggies: Broccoli, Brussels Sprouts, Cabbage. A great combination!
Overall, Natrol JuiceFestiv is an excellent supplement for people who want to get more vitamins into their diet. It helps them bridge the gap between what they eat and what their bodies need for optimal health.
You may not see any results at first but if you stick with it, you'll eventually get there. Most users report that they notice results within two weeks.
 5. KaraMD Pure Nature
Pure Nature is a great non-GMO, gluten free, keto friendly, vegan friendly, doctor formulated whole food supplement that helps you get all the key nutrients your body needs to thrive.
Pure Nature delivers the vitamins and antioxidants needed for a healthy immune system. It helps support great gut lining, digestive, and intestinal health. It contains natural antioxidants including Vitamin C and Polyphenols.
This powerful nutritional supplement is backed up by science and knowledge to support optimum health.  This product includes a powerful punch of poly phenolic-rich superfruits straight out of mother nature.
Greens included in Pure Nature are high in fiber content. Pure Nature includes Organic Oat Grass (grass), Parsley (leaf), Cabbage (leaf), and other healthy vegetable cellulose. They help you get a full day's worth of nutrients without the bad taste of other supplements. A healthy digestive system improves your energy levels and helps you lose weight.
Fruits formulated in Pure Nature are natural foods that contain many vitamins and minerals. These organic fruits help you fight off illnesses. Pure Nature can give you the vitamins and antioxidants needed from Apple Fiber, Strawberry, Blueberry, Raspberry Juice, and other healthy organic fruits.
Vegetables that are packed in Pure Nature are full of nutrients to help support overall health. Pure Nature delivers high quality wholesome vegetables from reliable and sustainable sources. This includes Cauliflower (crown), Kale (aerial parts), Beet (root), Carrot (root), Ginger (root), and Garlic (bulb). There are no added sugars, fillings, preservatives, synthetics, or added sweeteners.
6. Simply Nature's Promise
Simply Nature's Promise Fruits and Veggies is a great product for people looking to improve their lives. It helps people feel more energetic, clear-headed, and healthy. It also improves digestion, blood pressure, cholesterol levels, and other important factors.
This supplement contains additional quality ingredients which others may not include, such as:
Aloe vera – it has been used for centuries to treat wounds and burns. It works by soothing irritation and promoting healing.
Cranberry – this juice is known for its ability to combat urinary tract infections and reduce inflammation.
Celery stalks – they are rich in calcium, phosphorus, and potassium. They also have anti-inflammatory properties.
Zucchini – it is an excellent source of potassium, magnesium, iron, and folate. It also contains fiber, which promotes regularity.
Banana – it is a great source of potassium, B vitamins, and vitamin C. The banana peel is particularly beneficial because it contains lignans, compounds that act like phytoestrogens. Lignans are thought to be protective against breast cancer. It also helps lower cholesterol.
Sweet potatoes – A sweet potato is loaded with beta carotene and vitamin A. They contain fiber and potassium.
These powerful dietary supplements are packed full of nutrients, vitamins, minerals, antioxidants, and fiber. They're also low in calories and sugar, making them a great option for weight loss and overall health.
7. N1N Premium Organic Superfood Greens
N1N Premium Organic SuperFood Greens is a powerful mixture of organic greens, vegetables, and fruits. It helps you feel better by boosting your immune system and protecting your body and mind.
This supplement contains many vitamins and minerals that help your body fight off disease. Antioxidants are important because they protect cells from damage caused by free radicals. Free radicals are molecules that attack healthy cells, causing them to age prematurely.
Alfalfa grass, spinach and broccoli included in this superfood are great sources of vitamins and minerals that help your immune system. Tart cherries are rich in antioxidants and vitamin C. Ginger helps fight off infections while blackberries and garlic help boost your immune system.
This fantastic N1N formula helps you improve your digestive system by increasing the amount of healthy bacteria in your intestines. Your body needs healthy bacteria to digest food properly and prevent disease.
Moreover, it supports good digestion by helping with gas production and relieving bloating. It also helps you maintain proper bowel movements and keep toxins moving through your colon.
How to Choose the Best Fruit and Veggie Supplements?
You will find that there are many different brands on the market today. Some companies make high quality supplements, while others simply sell cheap imitations. When shopping for natural fruit and vegetable supplements, always read the label carefully. Look for the following information:
Ingredients Listing – This is where you'll see all of the ingredients listed on the bottle. Make sure none of those ingredients are harmful.
Manufacturing Process – How was the product made? Was it processed using natural methods, or were chemicals involved?
Storage Instructions – What happens if the product gets exposed to extreme temperatures? Do you need to refrigerate it?
Purity – Did the company test their product for contaminants, heavy metals, pesticides, etc.?
Side Effects – Are there any side effects associated with taking this product?
The best way to choose the best fruit and vegetable supplement is to look at the ingredients until you find something that meets your needs. You want to look for products that are safe, effective, and affordable.
The Benefits of Using Fruit and Vegetable Supplements
Fruit and vegetable supplements can help you meet your daily nutritional requirements. They provide essential vitamins, minerals, and other nutrients that you may not get enough of in your balanced diet. These supplements are especially useful for people who don't eat much produce.
Fruit and vegetable supplements can improve your general health by helping you lose weight, boost your immune system, fight disease, and prevent illness.
If you're looking for ways to add extra nutrition to your diet, then consider adding fruit and vegetable supplements to your regimen.
The Possible Side Effects of Taking Fruit and Vegetable Supplements
There are no proven negative side effects from taking fruit and vegetable supplements. However, some people do experience mild stomach upset when taking certain types of supplements. If you notice any symptoms, stop taking the supplement immediately and consult your doctor.
Conclusion
When choosing fruit and vegetable supplements, remember that they should never replace a healthy diet. Instead, use them as an addition to your current eating habits.
Remember, it's important to be careful about what you put into your body.
It's important to read labels carefully before buying supplements. Moreover, you should not buy anything unless you know exactly what it contains.
Do your research so you can pick out the best fruit and vegetable supplements available.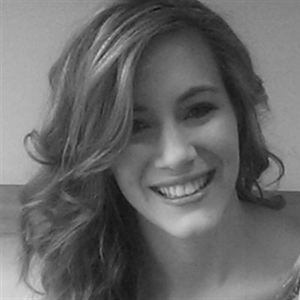 Jennifer West is a health and wellness expert who provides information backed by science to help people live a healthier lifestyle. Her master's degree in nutrition science gives her an edge when writing about health, diet, and nutrition.