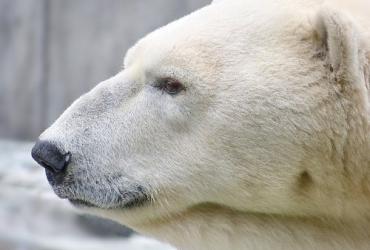 The US Fish and Wildlife Service (USFWS) has finally decided to halt pushing for an international prohibition on the trade in the parts of polar bear, an effort that Inuit and the Canadian government actively opposed.
For the past many years, the US agency has been attempting to get skins and many other parts placed in the same category like elephant ivory. During the last two meetings of the Convention on International Trade in Endangered Species, it sponsored votes that would have halted Inuit hunters from carrying out the sale of hides or teeth even after the meat consumption.
The service silently withdrew its campaign late past week. A statement on the website of the service said that though they were worried over the commercial use of polar bear hides as an extra danger to the species, they weren't practicing increased protections at present.
The service added that they have been putting their resources into working in partnerships with other polar bear range states to deal with climate change and lessen its effects on the polar bear as the huge danger to the species' long-term future.
Natan Obed, head of the national Inuit group Inuit Tapiriit Kanatami instantly welcomed the decision. He said, "This is a very good thing for Inuit. It's great to see that other countries are taking a step back and respecting science on the issue rather than other interests that have more to do with people's perception".
Obed mentioned that for nine years, six different Inuit groups, besides provincial, territorial, and federal governments, have been putting in efforts and battling limits on polar bear trade.
Obed added that they were aware that in case the US is successful, then their ability to have sport hunts, to respectfully and sustainably harvest and take profit from polar bear harvesting would be reduced.
Last June, Leona Aglukkaq, then the federal environment minister, led a delegation of Inuit leaders and northern politicians, including Nunavut Environment Minister Johnny Mike, on a three-day lobbying effort in Washington aimed at preventing a third U.S. up-list bid for polar bears. At meetings held June 10 to June 12, 2015 in Shepherdstown, West Virginia, near Washington, Aglukkaq's delegation met with representatives from the U.S. wildlife agency and other U.S. officials.